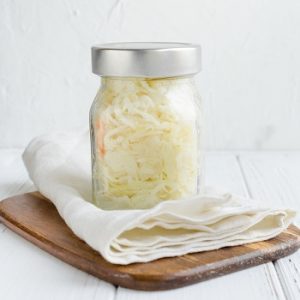 Natural Health News — Consuming lactic acid bacteria – the kind that turns milk into yogurt and cabbage into sauerkraut – is associated with many health benefits, but scientists still don't understand, on a molecular level, how these 'good' bacteria support good health. Now, scientist from the University of Leipzig have identified one way that lactic acid bacteria interact with our bodies. They began by investigating proteins on the surface of cells called hydroxycarboxylic acid (HCA) receptors. Most animals have only two types of this receptor but humans and great apes have three.
Lead researchers Claudia Stäubert and her team discovered that a metabolite produced by lactic acid bacteria, D-phenyllactic acid, binds strongly to the third HCA receptor, signalling its presence to the immune system. They believe this third HCA receptor arose in a common ancestor of humans and great apes, and enabled them to consume foods that are starting to decay, such as fruits picked up from the ground. The study, which appears in the journal in PLOS Genetics, provides new insights into the evolutionary dynamics between microbes and their human hosts and opens new research directions for understanding the multiple positive effects of eating fermented foods.
'Okay, now do 100 of those'. Instead of flailing away at gym, enlist the help – even temporarily – of a personal trainer. Make sure you learn to breathe properly and to do the exercises the right way. You'll get more of a workout while spending less time at the gym.
"We are convinced that this receptor very likely mediates some beneficial and anti-inflammatory effects of lactic acid bacteria in humans," stated Stäubert. In addition to supporting the consumption of fermented foods for their health benefits, it could also aid the development of new treatments for inflammatory diseases, she adds.

The research team is now looking to explore how D-phenyllactic acid impacts the immune system, and whether the metabolite also affects fat cells, which also carry the third HCA receptor on their surfaces.