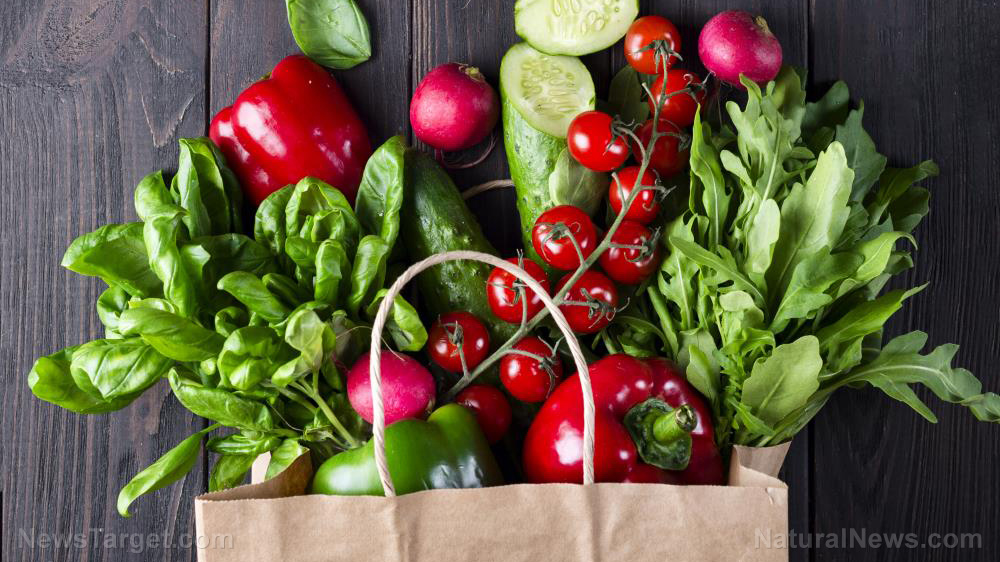 Eating nutritious meals daily is essential for your overall well-being, but low-income families can't always afford nourishing food, making it difficult to maintain a healthy lifestyle. According to a study, two factors can help address this issue: meal planning and store selection.

The study was published in the Journal of Nutrition Education and Behavior and was conducted by researchers from the University of California, Davis (UC Davis).
Eating healthy on a limited budget
The researchers wanted to resolve a common obstacle for low-income families who want to follow a balanced diet. This obstacle is the affordability of healthy food. They found that careful menu planning and access to stores that sell foods in bulk help reduce the average daily cost of serving healthy meals for a family of four to $25 (in 2010 dollars).

The researchers noted that $25 is consistent with the US Department of Agriculture (USDA) low-income cost of food meal plan. However, that same amount is higher than the cost estimated in the USDA Thrifty Food Plan, the meal plan used by the agency to determine food assistance benefits. Dr. Karen Jetter, the lead author of the study, explains that their research helped them determine the likelihood that families in low-income households could afford meals that meet the USDA dietary guidelines presented in MyPlate nutrition education materials.
Eat Vegetables and Fruits. Vegetables and fruits are the "default" health foods, and for good reason. They are loaded with prebiotic fiber, vitamins, minerals and all sorts of antioxidants, some of which have potent biological effects. Studies show that people who eat the most vegetables and fruits live longer, and have a lower risk of heart disease, type 2 diabetes, obesity and all sorts of diseases.
Aside from food cost, the researchers also considered other factors such as:
Access to stores
Time spent on meal preparation
Whether the menus included culturally appropriate foods
The research was part of a larger study that aimed to teach community members about research methods that utilize community-based participatory research principles.

The scientists conducted this project together with Northern Valley Indian Health, Inc., and the Mechoopda Indian Tribe (MIT) of Chico Rancheria, where about 88 percent of the population surveyed resided in low-income households that earned less than or equal to $35,000 annually. For the study, the researchers created menus to feed a household that included a father, mother, and two children aged seven to 10.
The menus developed for the study included foods that the MIT community found palatable. Additionally, the foods had realistic portions and met the USDA guidelines for healthy eating.

The menus didn't include processed foods to lower the amount of fat and salt in the family diet. The researchers also varied the menus to ensure that the families didn't get bored of eating the same meals. To minimize food prep time, the foods didn't always need hot meal preparation and the ingredients chosen were affordable.

The UC Davis scientists worked closely with the MIT community researchers to produce daily menus for two weeks. They obtained the meal plans from the MIT community.
One simple thing you can do is, especially for close distances, choose walking over riding, driving or taking transportation. You can climb the stairs instead of taking the elevator. You can pick exercises that are easy to do at home or outside that you enjoy. When you enjoy the physically activities you choose for yourself, most likely you'll enjoy them and naturally want to do them. Exercise is about being healthy and having fun at the same time. Also, mixing up your exercises will keep them interesting.
Jetter noted that following a healthy diet on a limited budget was made possible by balancing daily targets for a period of two weeks instead of on a daily basis. She added that this focuses healthy eating on balance rather than being deprived. (: Easy ways to incorporate vegetables into your breakfast.) After finalizing the meal plans, the MIT community researchers inspected 13 grocery stores in Chico, CA, to determine the costs for the two-week menus. They visited stores within a 10-minute car ride of 76 percent of the MIT community members.

The stores were classified as either:
Bulk supermarkets
Discount markets
General supermarkets
Specialty markets (e.g., local co-ops)
The researchers found that both bulk and general supermarkets had the highest availability of the items needed for a two-week shopping list. On the other hand, discount and specialty markets lacked 52 of the items required for the meal plans.

While bulk and discount market baskets had the lowest average daily cost of $25, the specialty market had the highest average cost of $39 per day.
It is worth noting that the study was limited by one factor: the focus on the actual cost of food without factoring in transactional costs, like the time needed for:
Meal planning
Finalizing shopping lists
Researching store advertisements
Traveling to the bulk supermarket with the most affordable prices
These four factors can affect a family's ability to consistently follow a healthy eating plan.

Jetter advised that while a family of four can shop at a bulk supermarket to follow meal plans that meet USDA guidelines, any reduction in Supplemental Nutrition Assistance Program (SNAP) benefits or an increase in food costs can make it hard for low-income families to follow a balanced diet in the long-term.
Avoid Artificial Trans Fats. Artificial trans fats are harmful, man-made fats that are strongly linked to inflammation and heart disease. It is best to avoid them like the plague.
Tips for eating healthy on a budget
It takes a lot of planning to devise healthy menus, especially if you're on a tight budget and planning for a whole family. Here are some tips to follow if you need help with meal planning.
Write down your grocery list and stick to it. Last-minute additions like a bag of chips will still add up at the end of every week.
Don't shop when you're hungry and avoid buying junk food.
Cook at home instead of dining out. Aside from saving money, you can be sure that the ingredients are fresh and nutritious.
Make large batches and eat leftovers. Cooking large meals will help cut down your prep time.
Replace meat with other proteins like canned fatty fish, eggs, or legumes.
Sources include: